Water Treatment Plant Electrical Work Services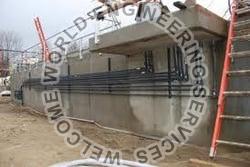 Service Type
Electrical
Service Duration
As per Work
Service Mode
Offline
Durability
Long Life
Click to view more
Service Details
Advantage
Long service life
Renovating and revitalising the water treatment facilities is a project that will require a high degree of dedication from all relevant parties, from public officials to supply chain administration and architects, to collaborating contractors and customer experience providers. Welcome World Engineering Services, based in Delhi, India, is dedicated to assisting you in overcoming the specific problems you face by providing Water Treatment Plant Electrical Work Servicesthat add value.
Unexpected power outages can squander critical time and result in severe losses. We provide one-of-a-kind measures to meet those problems are discovered and resolved before they become severe problems in your business. Our solutions assist you in conducting your business effectively and without unanticipated problems.
Looking for "
Water Treatment Plant Electrical Work Services

" ?